How to Assess Pumping Needs & Performance
Free content from Dry Coolers, Inc.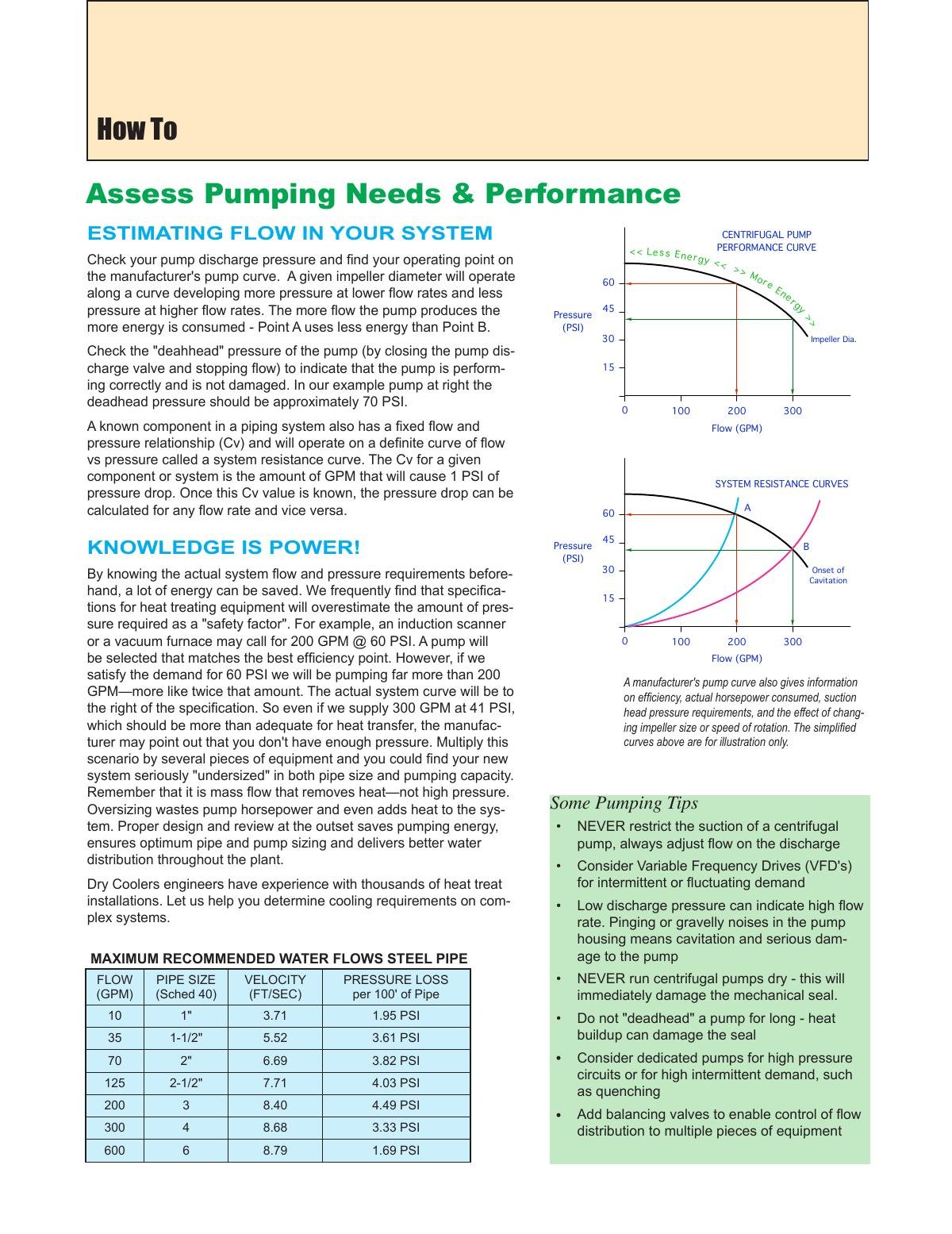 Estimate Flow in Your System Check your pump discharge pressure and find your operating point on the manufacturer's pump curve. A given impeller diameter will operate along a curve developing more pressure at lower flow rates and less pressure at higher flow rates. The more flow the pump produces the more energy is consumed.