An Alternative Solution for SCR-Controlled Transformer-Coupled Silicon Carbide Heating Elements
Free content from Control Concepts Inc.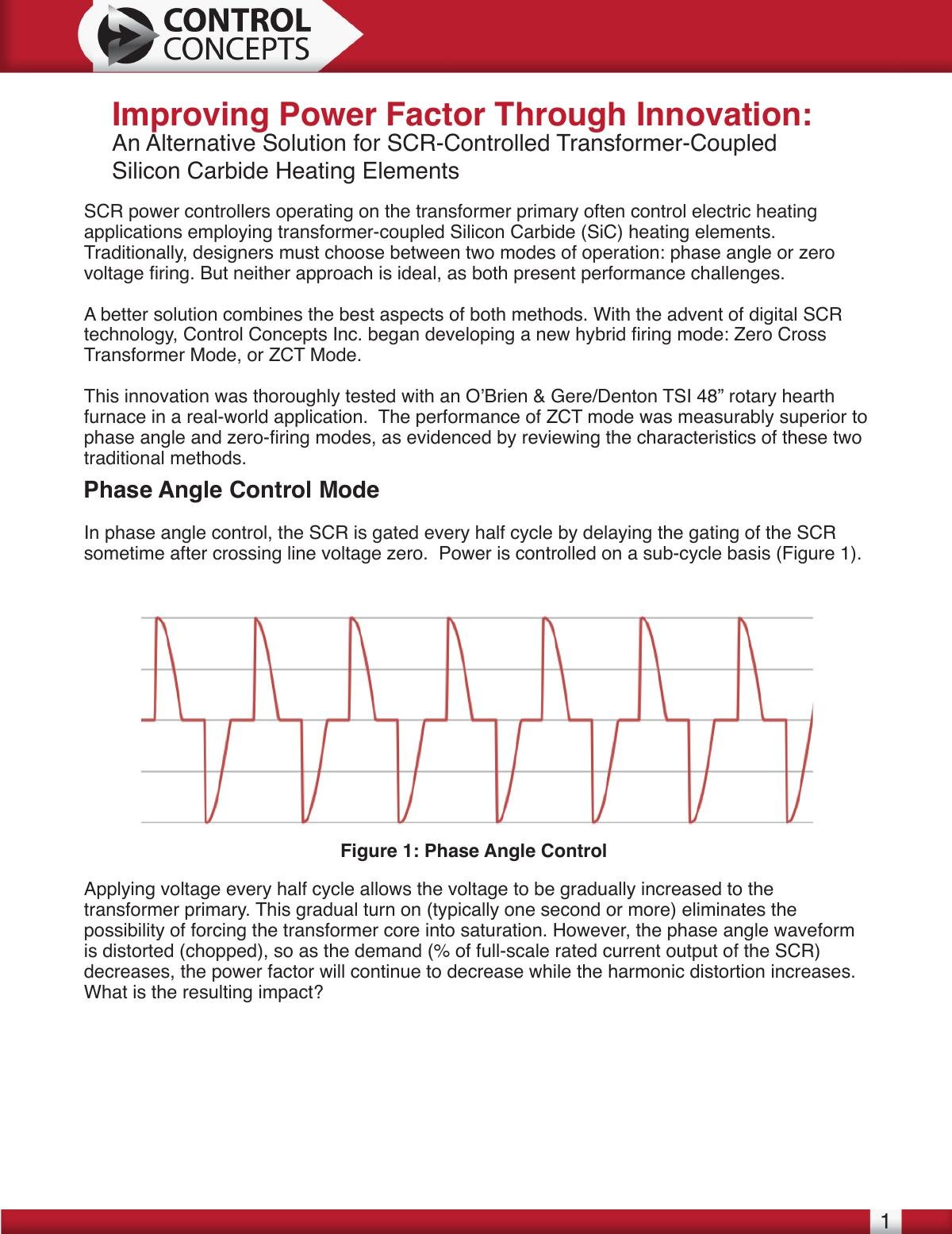 SCR power controllers operating on the transformer primary often control electric heating applications employing transformer-coupled Silicon Carbide (SiC) heating elements. Traditionally, designers must choose between two modes of operation: phase angle or zero voltage firing. But neither approach is ideal, as both present performance challenges. A better solution combines the best aspects of both methods. With the advent of digital SCR technology, Control Concepts Inc. began developing a new hybrid firing mode: Zero Cross Transformer Mode, or ZCT Mode.