Service Life Extension of Stainless Steel Wire Mesh Belts for Sintering
Free content from Air Products and Chemicals, Inc.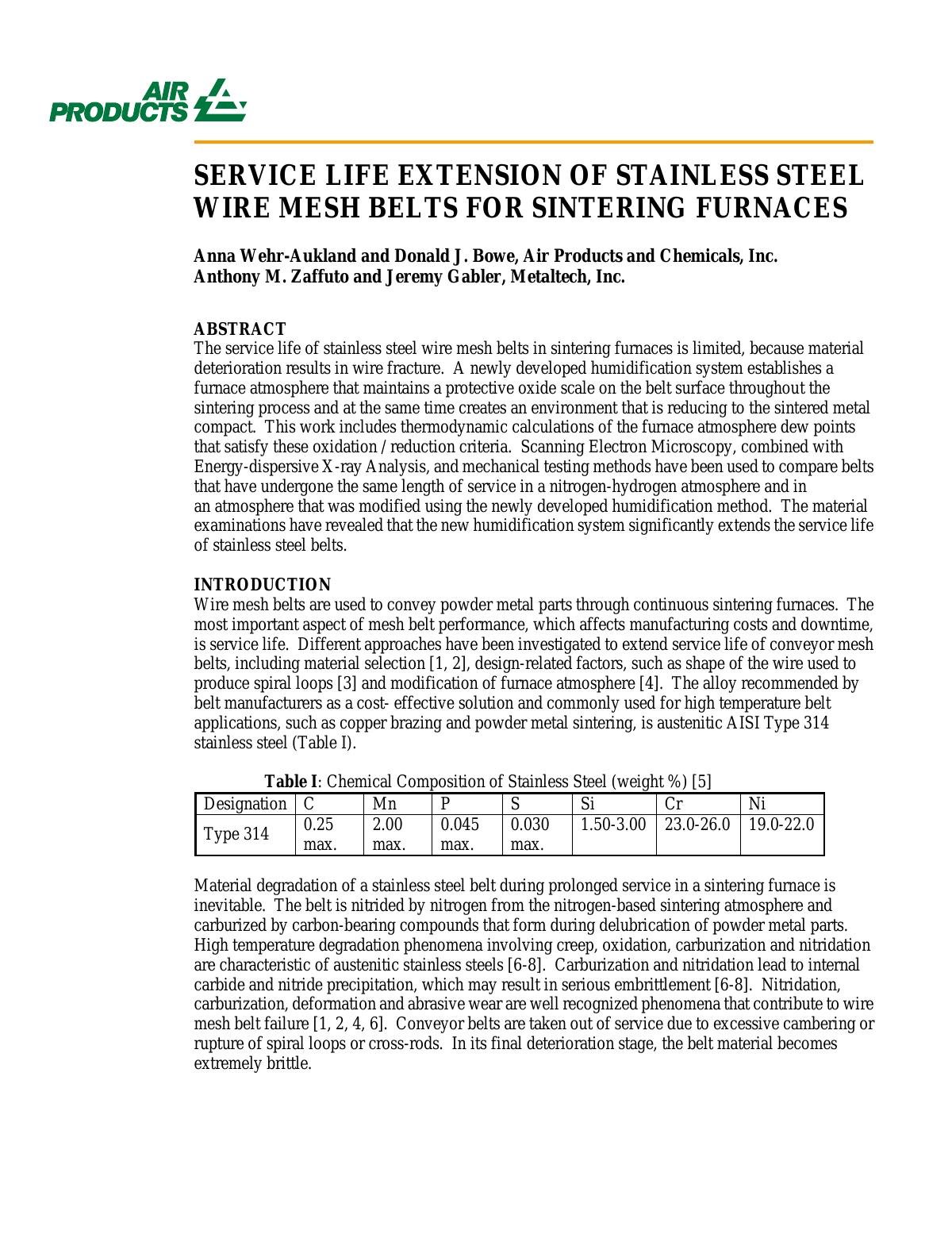 The service life of stainless steel wire mesh belts in sintering furnaces is limited, because material deterioration results in wire fracture. A newly developed humidification system establishes a furnace atmosphere that maintains a protective oxide scale on the belt surface throughout the sintering process and at the same time creates an environment that is reducing to the sintered metal compact. This work includes thermodynamic calculations of the furnace atmosphere dew points that satisfy these oxidation / reduction criteria. Scanning Electron Microscopy, combined with Energy-dispersive X-ray Analysis, and mechanical testing methods have been used to compare belts that have undergone the same length of service in a nitrogen-hydrogen atmosphere and in an atmosphere that was modified using the newly developed humidification method. The material examinations have revealed that the new humidification system significantly extends the service life of stainless steel belts.