Atmosphere Carburizing Using Electric Discharge-Activated Nitrogen-Natural Gas Mixtures
Free content from Air Products and Chemicals, Inc.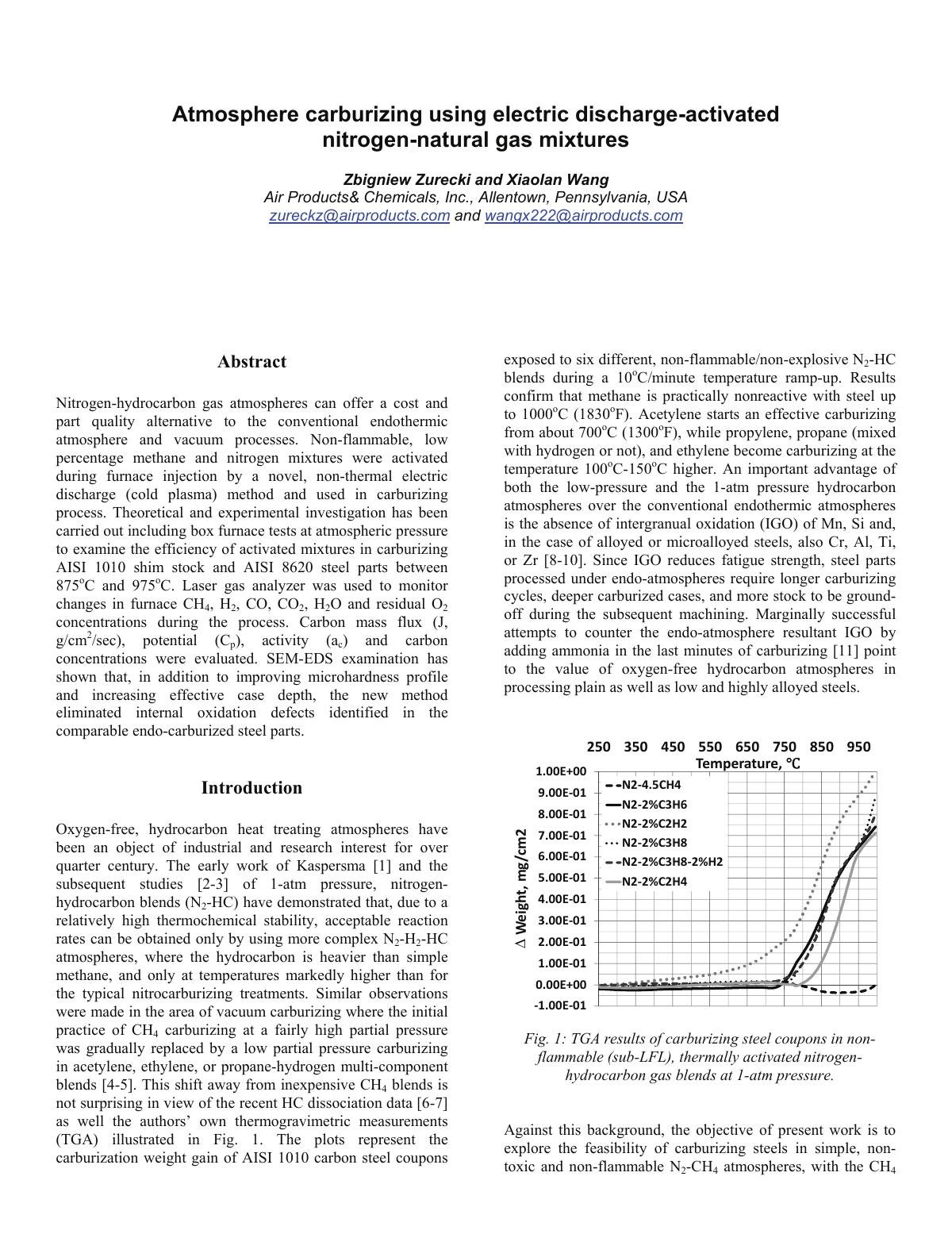 Nitrogen-hydrocarbon gas atmospheres can offer a cost and part quality alternative to the conventional endothermic atmosphere and vacuum processes. Non-flammable, low percentage methane and nitrogen mixtures were activated during furnace injection by a novel, non-thermal electric discharge (cold plasma) method and used in carburizing process. SEM-EDS examination has shown that, in addition to improving microhardness profile and increasing effective case depth, the new method eliminated internal oxidation defects identified in the comparable endo-carburized steel parts.